Also known as: digital printing on pvb/pet, digital screen printing on pvb/pet, artlite digital, SentryGlass Expressions, ink-jet printing on pvb/pet.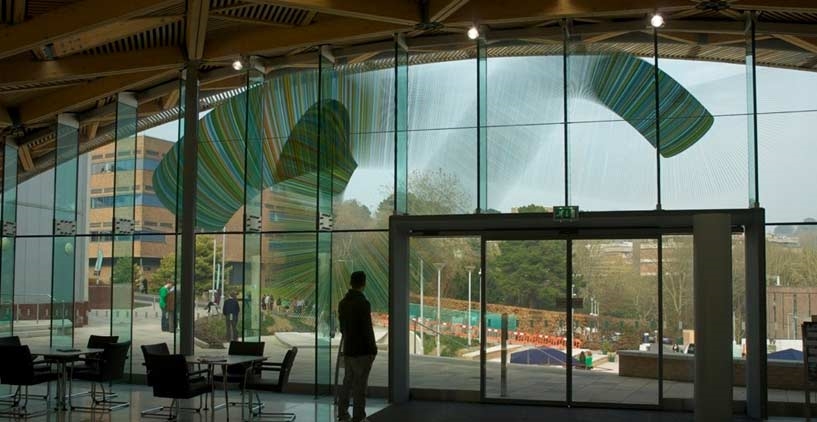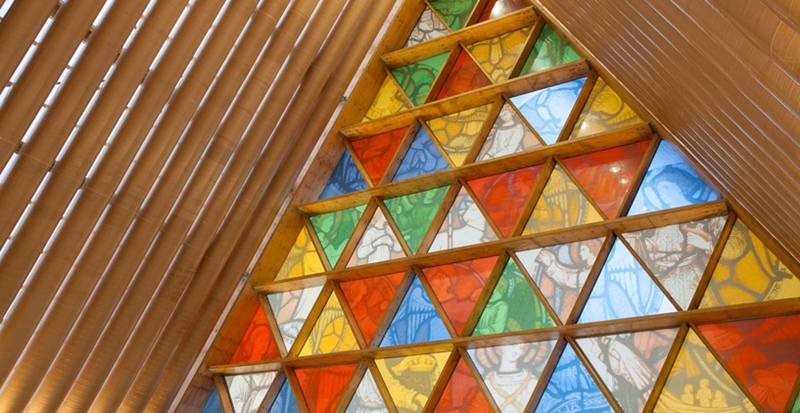 Digital printing of Ink-jet printing on PVB and PET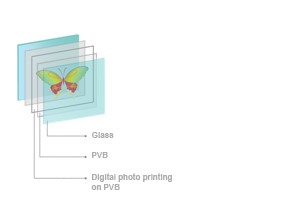 Digital printing on PVB or PET is a new decorative glass solution, which enables the production of dramatic designs and lifelike photographic images in a laminated security and safety glass.
Digital printing on PVB or PET is based on a transparent interlayer, which is printed using high-resolution ink-jet printers with specially formulated inks. The printed film is laminated between two layers of PVB and two layers of glass. The result of Digital printing on PVB or PET is an image-carrying security and safety glass, which optimizes security and safety, image quality and light fastness. The technology is particularly useful when reproducing the subtle differences of a graphic image. The manufacturing possibilities of Digital printing on PVB or PET are endless. Any image or graphic design can be digital printed with different colour and opacity effects obtaining a personal and unique design with high-definition results.
Applications -Interiors and exteriors- in: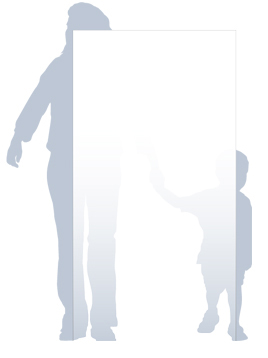 Façades
Interior partitions
Conference rooms
Skylights
Flooring
Doors
Signs

Manufacturing possibilities
Annealed, heat-strengthened or tempered glass depending on final purpose
Laminated and double-glazing are available
Flat and curved glass
Extra clear glass on the outer glass layer is recommended to emphasize the color or pigment chosen
Low-e and solar control coatings can be included to achieve certain thermal values required
Always customized manufacturing based upon designer/artist's design

With Digital printing on PVB or PET you can create a wide range of transparency levels. By combining different types of PVB and applying color gradients it is possible to achieve greater color contrast. The technology is as versatile as digital printing.