Also known as: horizontal sliding walls, entrances commercial building, separating wall, SF40, SF50, SF55




Horizontal Sliding Walls
The big plus of the folding sliding systems is their abundance of layouts and options. Whether different glass thicknesses or different materials, there is the right product for every requirement. The largescale glazing can be opened and closed comfortably by means of the interconnected panels. A transparent all-rounder with a guarantee for quality and longevity.
System information
flush aluminium construction
perfectly matching components
low construction depths and slim profile designs
choice of inward or outward opening folding panels
panel distribution and folding direction of panels freely selectable
storm-proof and burglary-resistant metal fittings
height of element up to 3500 mm
various glazing types, lock types, colours, finishes, types of wood, etc. possible
easy assembly
burglary resistance up to resistance class 2 in accordance with DIN V ENV 1627-1630*
air permeability Class 4 according to EN 12207 *
rain tightness class E900 according to EN 12208 *
resistance to wind load class B4 according to EN 12210 *
airborne sound insulation Rw 36 dB (with glass Rw 36 dB) according to DIN EN ISO 140-3 *

Product overview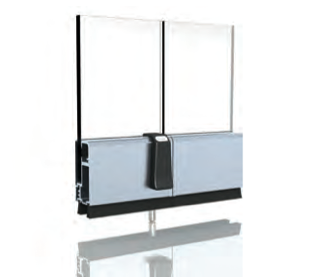 SF 40 H-S-W All-glass system
This transparent all-glass system without vertical profiles on the panel edges consists of individual sliding panels which are not connected to each other. This makes it particularly safe to operate and virtually maintenance-free.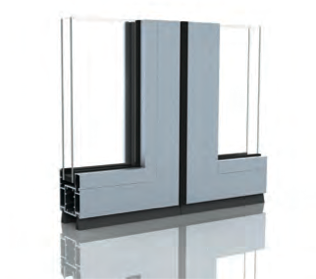 SF 50 H-S-W Non-thermal aluminium system
This aluminium system is the non-thermal variant of the SF 55 H-S-W. It consists of high-quality materials which will bear up against any situation.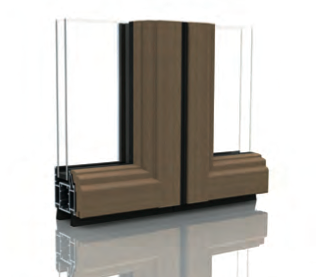 SF 50c H-S-W Non-thermal aluminium system with wood cladding
This system made of non-thermal aluminium profiles is fitted with a real wood cladding on the inside. Apart from its sophisticated design, it is characterised primarily by its convenient operation.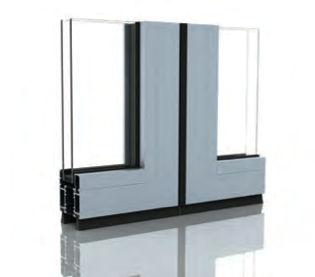 SF 55 H-S-W Thermally insulated aluminium system
The parking position of the sliding panels can be set individually in this thermally insulated aluminium system. A great variety of configurations of the opening directions and panel distributions is feasible. As a result, the thermally insulated sliding wall can be deployed in virtually any area.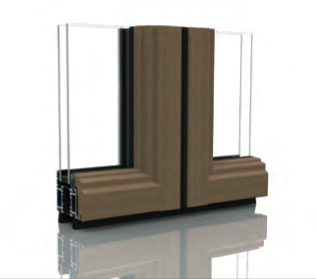 SF 55c H-S-W Thermally insulated aluminium system with wood cladding
In contrast to SF 50c H-S-W, this system consists of thermally insulated aluminium profiles. It also has a real wood cladding on the inside. The elegant design and the convenient operation of the related model remain the same.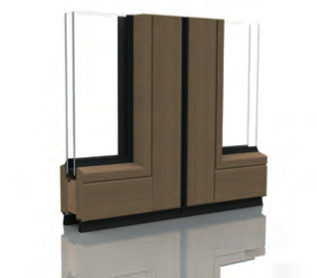 SF 75 H-S-W thermally insulated timber system
The system made of three laminated and bonded timber sections is available in a full range of timber types and finishes. In this way, living spaces can be designed to be not only comfortable, but also to match individual tastes.
Download the brochure