Also known as: windows terraces, garden windows, SF25, SF30, SF35, sunflex, klimaflex, solarlux.







Terrace and garden room glazing SF25 / SF30 / SF35
Expand your horizons
With the sliding/turn-system and the folding partitions you can optimally use your garden room and terrace during all year. Now you can enjoy nature in all weather conditions: even the wind and bad weather won't stop you from enjoying maximum protection without having to miss the beautiful view.
The extra living space you gain can be fully opened with good weather during the summer. All our systems are designed for easy operation. Moreover, because your glass terrace acts as a heat buffer, you save energy during the winter.
The unique choice of possible solutions for the glazing of winter gardens and covered terraces meets all modern architectural requirements. The sliding/ turn and folding wall systems are adapted to the most different individual requirements.
Clear advantage
Sliding/turn-systems increase the attractiveness of each property because of the contrast between glass and stone. The movable loose glass panels can be opened all over the front and can be parked as a small package in a corner. With this, an easy transition from inside to outside is guaranteed without losing the optical effect. When the panels are opened, they take very little space.
System information
either framed or frameless aluminium constructions are available
hanging construction with either recessed or non-recessed bottom rails
horizontal trolley system with triple stainless steel needle bearings and carbon fiber reinforced polyamide wheels
inward or outward folding panels possible
panel layout and direction freely selectable
height adjustment up to 22 mm
complex geometry is possible within an angle between 90° and 180°
operation of the closure is possible with optional handle or knob on the inside and / or outside

Product Overview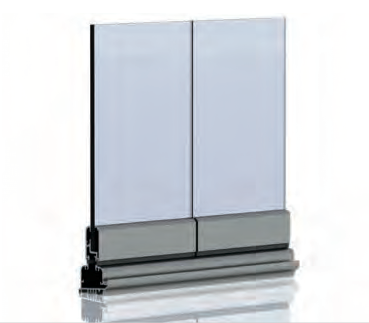 SF 25Frameless all-glass system
Transparency in its most elegant form. The frameless SF 25 system does without vertical frames and then allows a wonderful view to the exterior even when it is closed. You can enjoy almost unobstructed panoramic views - and your house looks a bit more impressive, too.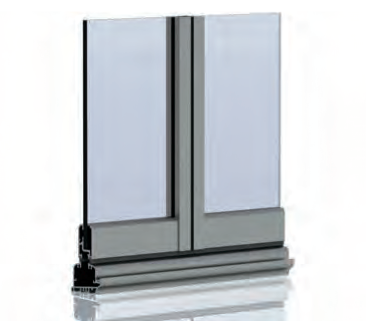 SF 30Aluminium system
The SF 30 aluminium system is distinguished by slim profile widths whose vertical frames set stylish accents. In addition, they can be installed quickly and without extensive conversion measures. The enhanced protection against noise, dirt and effects of the weather is a key aspect.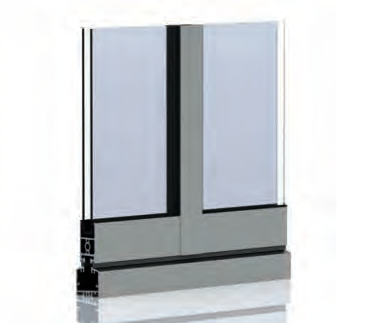 SF 35Aluminium system with heat-absorbing glazing
Whether you attach more importance to security, energy efficiency or noise protection - with the sliding door system SF 35 you are always on the right track. This all-round system makes your balcony comfortable even during the cold season, thanks to its insulating double glazing: a real gain of space in the truest sense of the word.
Download the brochure